CryoCell
is a synergistic composition formula, which holds the most vital active ingredients responsible for the recovery, endurance and energy in the human body. The main substances in the complex are the ultra-micronized, water soluble 8:1:1 Branched-Chained Amino Acids. They are reinforced with additional amino acids. The main purpose of the supplement is to be anti catabolic with sparing and keeping the muscle properties. It is also enriched with electrolytes vital for optimal hydration in the body.
Supplement features:
7 grams of BRANCHED-CHAINED Amino Acids per serving
8:1:1 ratio of the *** (8 leucine:1 isoleucine:1 valine)
Ultra-micronized and water soluble ***
Reinforced with ***, taurine and citrulline
Contains electrolyte complex
Neutralize the muscle soreness
Promote recovery after strenuous activity
Does not contain gluten, GMO, nor sugar
Hydrates the body
Increase the energy production
Decrease the catabolic effects and promote the ***ic effects in the muscles
Excellent flavour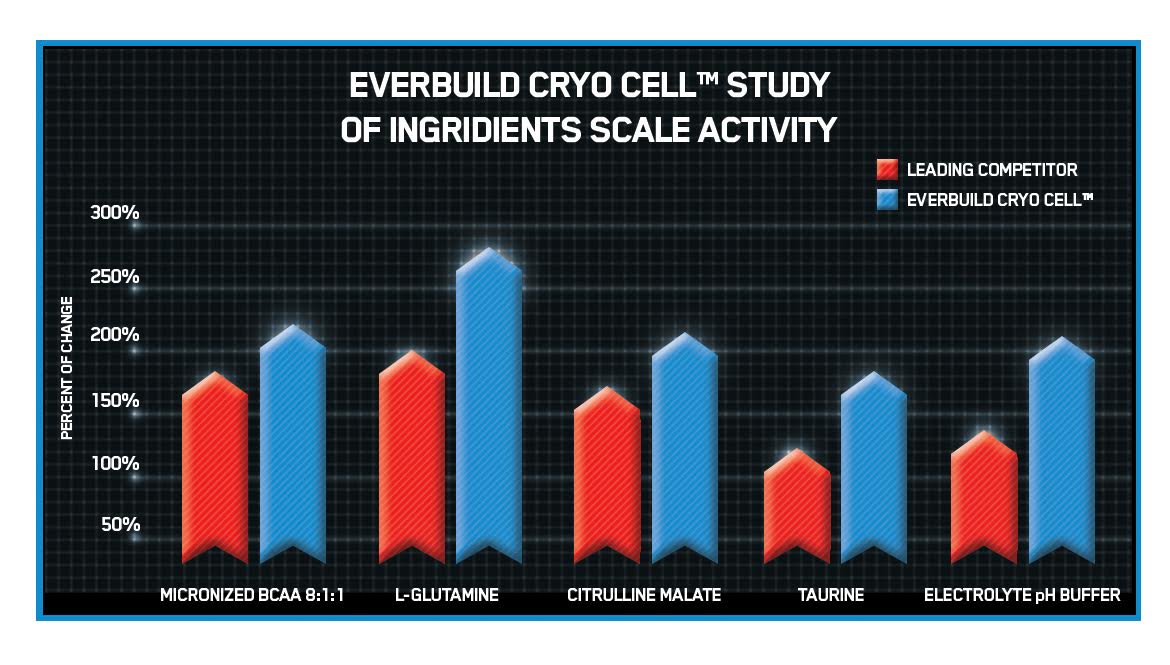 Recovery
Why the 8:1:1 ratio is better than the mass products with classic 2:1:1 ratio ? Because of the amino acid metabolic signalizing and absorption competition once ingested in the body. In this case the excess quantity of isoleucine means vastly inhibiting the leucine activity. As you are well aware, the leucine is the most effective amino acids from the three *** and that's why products containing 10,15 or even 20 grams of 2:1:1 *** actually can be less effective than those with the ideal ratio and lesser isoleucine as it is in Cryo Cell.
Training Fuel
The *** is a core amino acid for every intra workout solution. Stacked with the *** in Cryo Cell the *** reduces the muscle breakdown during strenuous physical activities. The key function with it is that this amino acid makes the resynthesis of glycogen better. That is why it is a |
"must have" in such compositions. Without glycogen we wouldn't have "muscle fuel" to keep up the training whatever the aim is.
Single Dose
= approximately 16 grams
Directions of use
: Dissolve the powder in 250-350 ml of water and take before, during or after workout.
Doses per container
: 30
Flavours:
Cherry Limeade
Orange Breezer
Slaughter Melon
Blue Raspberry
Ingredients
: L-Leucine, L-Isoleucine, L-Valine, L-***, Taurine, Citruline Malate, Sodium Bicarbonate, Sodium Chloride, Trisodium Citrate, Potassium Chloride, Citric Acid, Malic Acid, Natural & Artificial Flavors, Surcalose, Natural Color.
SILABG Team!